The Designers at
Ahhh Scrap
have done it again.
Look at all the fun things the ladies came up with for you this month!
This month, we decided to focus on the coming school year.
I know as parents, a lot of us look forward to the kids going back to school. More time for scrapping!

Hopefully this kit will inspire many projects and layouts!

Post some in our gallery! We love to see what is done with our kits!
This kit is only $4.99!! (For a limited time!)
It includes 112 papers, and 197 elements!

But, if you signed up for our newsletter (before August 1), you will get a coupon for $1 off!

What an incentive!

Hope you can find use for this incredible kit!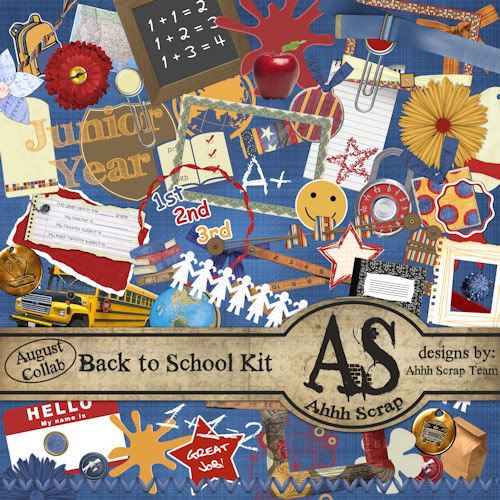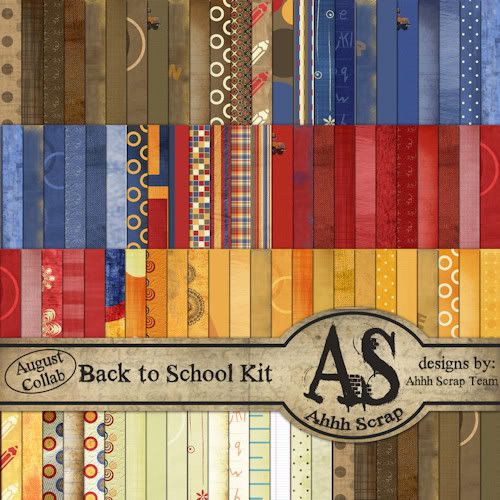 Also, Brooke has made this ADORABLE August Desktop Calendar using the kit that you can pick up for FREE (click photo to go to Freebie) It is SO cute - you know I am using it on MY desktop.

And last but certainly not least -
This month, the designers created brag book pages (4x6 inches) out of our collaboration kit.
You will be able to come back each day and download a page or two of the book.
By the end of the month, you should have 43 pages!
Here is day 1:
(click to go to download)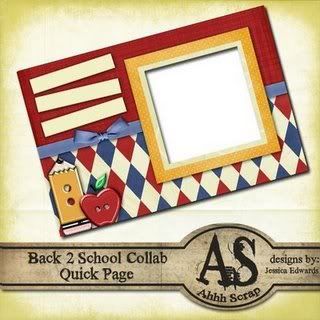 Be sure to check back every day!!!
Have a GREAT Day and Happy Scrapping!