YAY - I have made a
new internet friend
...lol
The lovely Joanne of
Lights Camera "Actions"
blog designs some GORGEOUS Blog Layouts and gives them away on her blog for anyone to use. They are BEAUTIFUL and I have been wanting to revamp my blog for a while now with no idea where to start.
Joanne and I have teamed up and she is going to use my kits to design blog templates for you all to use. Isn't that GREAT! She will be on my CT and whenever I make a kit - Joanne will make you a template to use to "dress up" your blog.
She is having a hard time right now with designers' TOU and some do not want her using their kits to design blog layouts to give away as freebies, so if you are interested - give her a shout out
on her blog
and let her know if she has your permissions to use YOUR kits. All of MY kits are S4H/S4O friendly so I think this couldn't be a better fit.
She was sweet enough to make me this EXCLUSIVE layout JUST FOR MY BLOG using my kit "Tangerine Tango".
Isn't it BEAUTIFUL?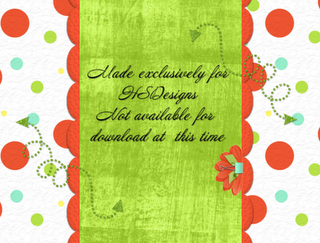 I am working on a new banner now - I hope to have it all together soon.
Anyhoo - Welcome Joanne to my team and to the Digital Blog Design world. She does amazing work and I just KNOW your gonna love it!
Stop by and see what she has to offer...
HERE at her beautiful blog
.
Have a great day and Happy Scrapping!!!