EDIT : I forgot to ask you....to all of you who are so kind to leave me comments in 4Shared, I wonder if you could leave the links to YOUR blogs, I would love to be able to come over and visit your blog and repay the kindness you all have shown to me. THANKS!



Today I am FINALLY starting to get into the Christmas spirit.

I LOVE Christmas but just have NOT been feeling it.
Money is tight, My Son has a cold, My Husband works his hiney off and is sooo busy...
I have Hubby, Mom and Brother's Birthdays this month & party;s to plan.
I have a trip to Boston over a long weekend on the 14th. to see my Hubby's FAVORITE team the New England Patriots play on their home filed. Just TOO MUCH going on.
I work a full tI just feel so stretched thin.
Ahhhhh...
I feel MUCH better getting that off my chest.

Today we decorated our Christmas tree here at work, and had the Christmas tunes on, now I feel like it's Christmas.



All I want for Christmas is some TIME to scrap! lol



Here are your WordArt/FontPacks for today!
Enjoy & Merry Christmas.



DOWNLOAD WordArt/FontPack

Kingthings Whizzbang

HERE

DOWNLOAD WorsArt/FontPack

Mosaic

HERE

DOWNLOAD WordArt/FontPack

Not His Angel

HERE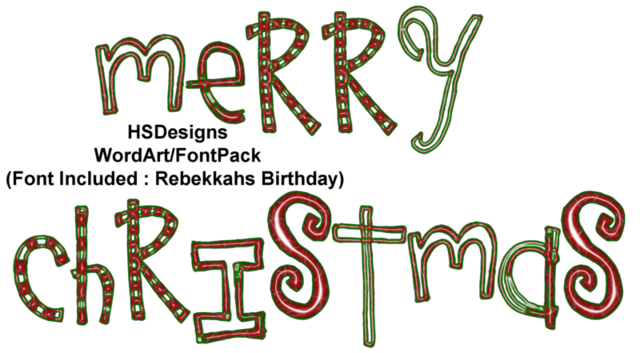 DOWNLOAD WorsArt/FontPack

Rebekkahs Birthday

HERE